This does not contain big earth shattering ideas. It does not intend to save the universe, cure cancer or even make anyone feel better about their life in anyway.
It is about me, where and who I am, and it is done solely for me. If it strikes a chord with anybody else it is in all probability due to the fact that large portions of our lives are similar.
People die, the grass has to be cut, time seems to have got a lot shorter than it was 15 years ago, I'm turning into my parents, there is a slim chance that I might not be immortal, seemingly small events in my life have had a pronounced effect on who I have become, I regret some things I have done (but not that many), I only have a vague memory (and an apparently often incorrect one), of large portions of my life, everything I do, even the most seemingly charitable thing, is about me. I'm not that fussed whether people like me anymore,(this part is a lie).
These pieces are songs written by someone who can't sing.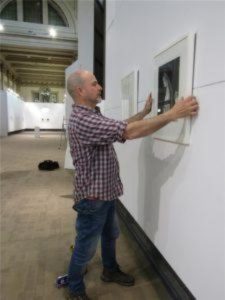 Featured Work
Large Format
I am text block. Click edit button to change this text. Lorem ipsum dolor sit amet, consectetur adipiscing elit. Ut elit tellus, luctus nec mattis pulvinar 
Large Wood Block Printing